Tag Archive for Ross Kuhn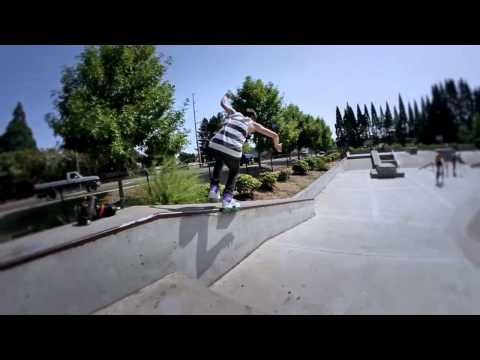 It was waaaaaaay too hot out to be skating, but we all did it anyway. Many thanks to Roland for putting it all together, and everyone else that braved the heat that day. Good times!
http://fakieintothesunset.com/Media/TheWhatnot.flv
Directed/Edited by David Barnes
Filmed by David Barnes
Additional Filmers; Dast & DJ Lloyd
Featuring full sections on Sapata Fofana-Dura, Ross Kuhn, and Mick Ollison.
Additional rollerblading done by much of the Portland area scene at the time, including Adam Green, Chris Bray, Stefan Andreev, Andrew Pham, Micheal Warner, Eric Foust, Ricky Ihara, Dast, Billy Taylor, Daniel Jordan, Brian Maxwell, Sean Hunter, and others!
It cuts off at the very end, I may fix this in the future. All the skating is in there though!
Category:
Edits
,
Videos
/ Tags:
Adam Green
,
Andrew Pham
,
Brian Maxwell
,
Chris Bray
,
Daniel Jordan
,
Dave B
,
Eric Foust
,
Micheal Warner
,
Mick Ollison
,
Ricky Ihara
,
Ross Kuhn
,
Sapata Fofana-Dura
,
Sean Hunter
,
Stefan Andreev
Found this sitting on a hard drive. Filmed over a weekend by Dave Barnes in the Portland area circa 2004. Rollerbladers are Ross Kuhn, Mick Ollison, Adam Green, Dast, Andrew Pham, and I think Micheal Warner is in the Adidas ledges section. Can't tell.
http://fakieintothesunset.com/Media/wildside.flv
From everythingxsjado.com;
The Xsjado guys recently made a trip up to Portland to film for an upcoming DVD. They've posted some pictures from their trip up on their blog, it looks like they skated some classic Portland area spots including Lincoln & MHS. You can see more photos from their trip posted here and here.
Casey Bagozzi & Steve Kerr put this together circa 2006. A whole lot of good bladers in this flick, including sections on Oregon natives Sapata Fofana-Dura and Ross Kuhn. I actually rolled down to Sacramento for a week with Ross & Sapata and helped film for this video. There was some sort of ASA event(I didn't know they still existed) happening at the state fair that weekend and a whole host of rollerbladers were there and staying at the Dustin Dixon/Casey Bagozzi crib. The most memorable of the people I met were Nick Wood and Damien Wilson who found endless entertainment in letting Dustin's dog hump their legs. Good times.
Part one;

Part two;

Just look at that list of skaters. If you're somehow too retarded to recognize the greatness of that lineup, then buy it on the strength of Ross Kuhn. This guy has been holding it down for Portland & the northwest region for his entire career, and you gotta love seeing Portland spots & skaters getting worldwide attention. Did I mention I got filming credits? Watch the trailer if you haven't and buy this shit.